---
Bienvenue dans le monde du parfum ... et des échecs
Welcome to the world of perfume ... and chess
Bienvenue sur ce site personnel (non commercial).
Vous y trouverez : des photos et des informations sur les nouveautés (parfum), des parties commentées et des applets à télécharger (échecs).
Welcome to this personal site (no sale).
You will find : photos and information about new perfumes, chess problems and applets to download.
---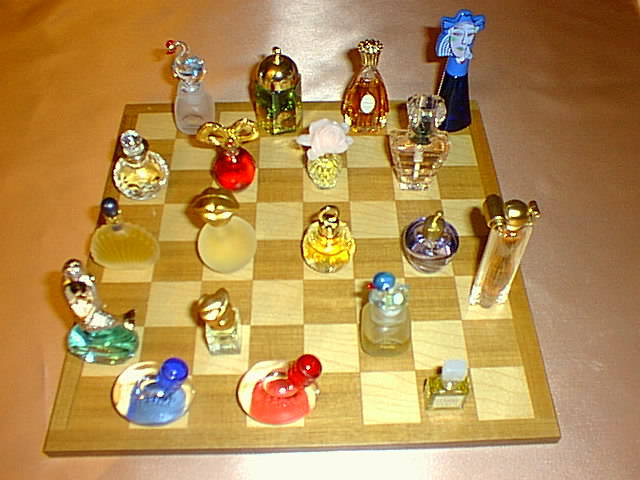 Parfum : les nouveautés en parfumerie, les dernières miniatures...
Perfume : new scents, last minis...

Pour les amateurs d'échecs : des applets pour publier problèmes et parties sur le net
For chess players : applets to publish problems or games on the net ...
Pour les amateurs de SUDOKU, des problèmes à résoudre, des techniques à connaître, des programmes à télécharger
For SUDOKU players : problems to solve, techniques to learn and programmes to download ...
Nos sites préférés
Preferred links